From modern takes on French tips to 3D nail shapes and designs, there are so many styles of nail art to choose from nowadays. If you're looking to spice up your nail routine, you've come to the right place! Here are some of the fantastic nail ideas that you can try for yourself.
1. Gradient Nails
The most simple way to mix things up is to make a gradient. If you have multiple shades of a certain color, you can paint each nail a different hue of that color.
2. Double French Manicure
A double French tip lines up two French manicure lines on the tip of your nails. These lines can sit closely together or play with negative space.
3. Glitter French Tips
This style uses something glittery for your French tips! You'll need access to some dip powder if you're trying this at home, but the result is fun and sparkly.
4. Stylized French Manicure
When you have a design in mind, paint it on the tips of your nails!
5. Two-Toned French Tips
If you can't decide on what color to use for your nails, then this one's for you. Rather than making a rounded line, this design creates a geometric v-formation.
6. Classic Inverted French Manicure
This subtle look is sure to draw some attention. You can make a two-toned look by making that line a different shade of the color you use on the rest of your nails.
7. Double Inverted French Manicure
Much like the double tips from earlier, you paint multiple lines painted along the cuticle. You can still play with negative space and color over your lunula.
Spice up the rainbow you want for your nails with neon!
8. Cloud Patterns
A very simple design, cloud nail designs are super easy to do and adjust to fit your style.
9. Marble Patterns
There are plenty of tutorials online to help you achieve a marbled look. There are also certain brands that make nail polish that paints a marbled pattern!
10. Dots
Another pretty simple nail design, you can paint dots onto your base color. Have fun and make some patterns!
11. Minimal Stripe
If you have nail stickers handy, they're an easy way to add a stripe to your nails. One or two stripes can make your design look simplistic but classy.
12. Daisies
Though this look may seem difficult to pull off, it's actually pretty simple. It's a perfect look for the spring season!
13. White and Gold Designs
Anything can look good on a white base coat! If you have golden nail stickers or shiny gold nail polish, you can easily make something very elegant.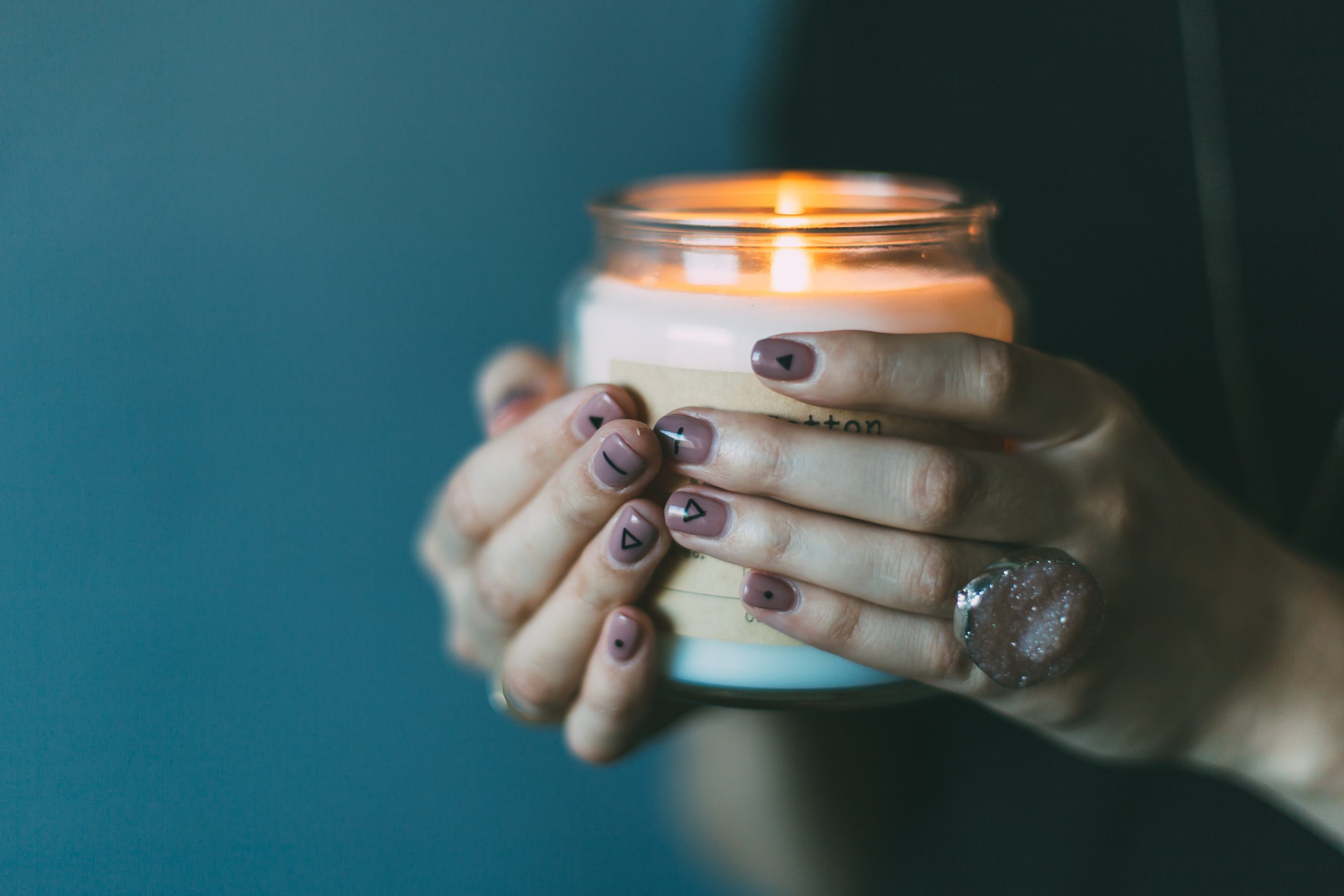 14. White and Silver Designs
Alternatively, try some silver stickers or a silver metallic color! It'll look elegant and wintery too.
15. Cow Print
Animal prints are always in fashion, and cow prints are rising in popularity. Like clouds, they're easy to produce with a dotting pen. But don't feel limited to a black and white color scheme!
16. Ombre
With a foundation sponge, this is easy enough to reproduce. Simply pick the gradient you want, and stamp the colors onto your base coat.
17. Monotone Patterns
So long as you stick with the same color across your nails, you can mix and match what patterns you have on your nails. 
18. Astronomy Nail Art
A fairly classic design, having starry constellations and planets make for an eye-catching ensemble.
19. Writing
If you have the patience for it, writing words out along your nails can be very stunning. And letter type can make your design go from stylish to fierce.
20. Grid Designs
This is a pretty geometric design and can really emphasize square-shaped nails and acrylics. Feel free to spice it up with some accents!
21. Plaid Pattern
Plaid is more of a stylized grid. If you're pressed for time, you can use stickers to make those accent lines!
22. Butterflies
Whether you have stickers or you paint them yourself, butterflies are an easy way to bring some whimsy to your nail art.
23. Nude and Neon Nails
A neon design on a nude base coat can be very satisfying to look at and emphasizes those bright colors!
24. Rainbows
Rainbow arches, gradients, and line art are all solid choices when you feel like adding more color to your nails!
25. Rhinestone Art
Use up your rhinestones by making some nail art! On their own, they're fun and eye-catching.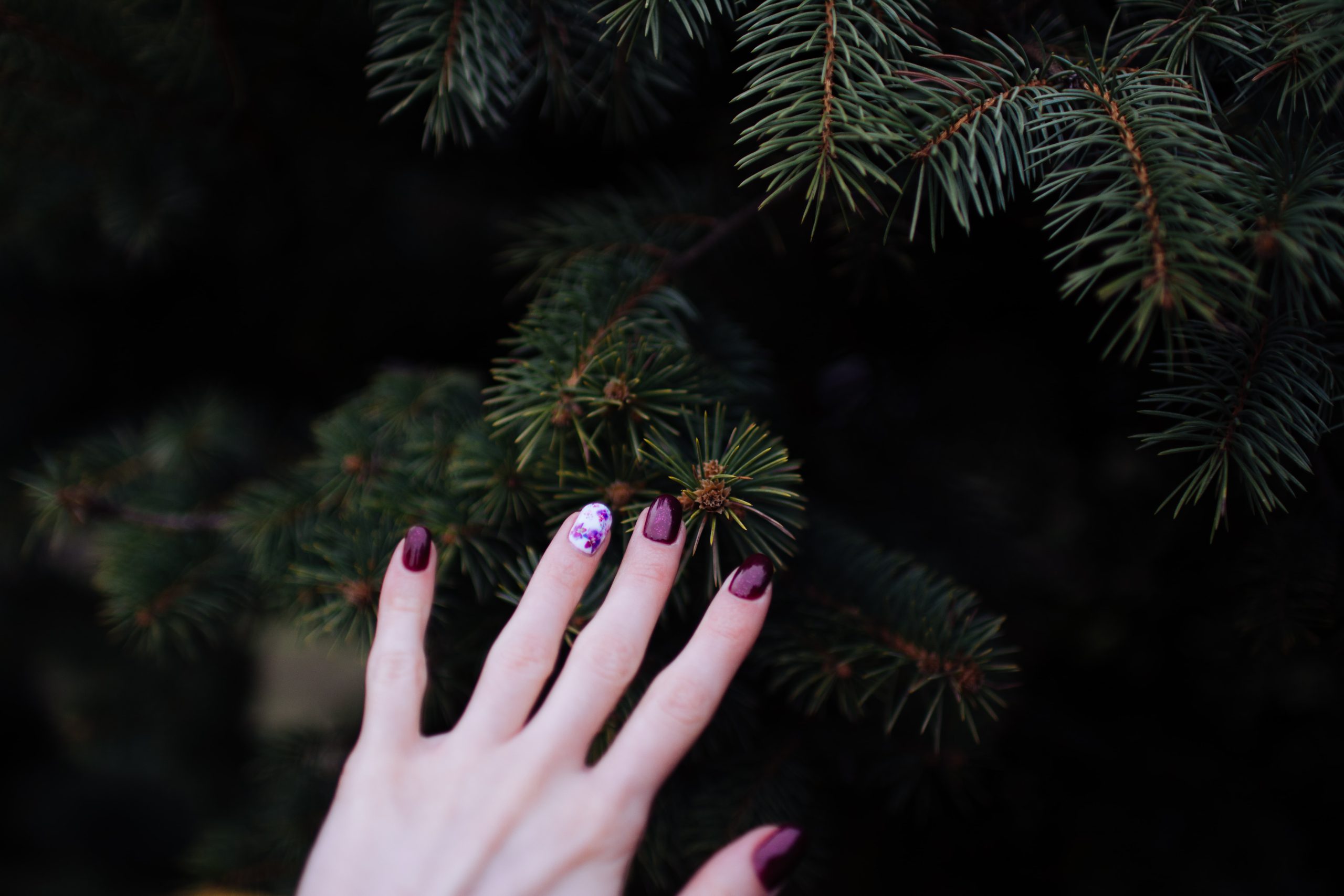 26. Watercolor Nails
Much like marble nails, watercolor nails are pleasing to the eyes.
27. Negative Space Art
Never underestimate a minimal design over a clear coat!
28. Floral Designs
How can you go wrong with flowers?
29. Heart Patterns
Love hearts in any color make for a sweet and whimsical look.
30. Star Patterns
Mix some nail stickers with painted stars, and you've got the perfect night sky!
31. White Lace Design
This makes for a very elegant look, perfect for when you want to feel special.
32. Glitter Ombre
What's better than ombre nail polish? Glittery ombre!
33. Metallic and Matte
These two in combo are perfect! 
34. Sweets Designs
Candy and ice cream are always in fashion. So use some stickers, or paint your favorite treats!
35. Fruit Patterns
Perfect for summer vibes, paint some fruit on your nails! They're also a great way to make your nails colorful.
36. Leopard Print
Another classic animal print, leopard spots are pretty easy to make if you're trying it at home.
37. Tiger Print
Speaking of more animal prints, tigers are another great choice in any color scheme.
38. Neon Rainbow
Spice up the rainbow you want for your nails with neon!
39. Swirl Designs
Line art that flows is very nice to look at, especially when it's two-toned in color.
40. Simple Leaves
More line art please! And if you have some nature stickers, they'll bring your design together.
41. Zebra Stripes
A classic animal pattern, zebra stripes are simple and easy to create. 
42. Fireworks
Easy to draw since they're just line work, fireworks are the perfect reason to throw a lot of colors together.
43. Snowflakes
Winter is full of great aesthetics, and snowflakes are no different! A clean design will make you feel like walking out in some snow.
44. Valentine's Day Designs
Pink and red are a great combination, period! Hearts are also a great choice if you feel like using up some warmer colors on your nail for Valentine's Day! 
Learn Nail Designs With Amphy
Looking to learn more about nail art and nail designs? Check out Amphy today for a large variety of classes to help you get where you want to go. 
Introduction to Graphic Design
Group Class
95% (341)
Canva 101: How to create my first graphic designs
Group Class
93% (275)
Meet Amphy
The largest marketplace for live
classes, connecting and enriching
humanity through knowledge.
Explore Amphy
Find Online Teachers