Nutrafol Reviews: Ingredients, Side Effects for Men and Women, and Hair Growth Tips
A head devoid of hair can take away confidence from a person and impact their quality of life. Pattern baldness is an issue faced by both men and women. As per the American Hair Loss Association, most American men (two-thirds) will eventually experience hair loss and associated complications. 
There are tons of hair products on the market that claim to help with hair loss. But a famous product creating a buzz nowadays is Nutrafol. Nutrafol reviews have been positive, and accordingly, we will dig deeper into the product and examine how it might be the right choice to stimulate growth.
Nutrafol is a clinically backed supplement by Neutraceuticals Wellness Inc. aimed to regrow and strengthen hair and prevent damage. The over-the-counter supplement is designed to cure hair thinning in men and women. We liked that Nutrafol comprises 100% natural ingredients; thus, there are minimal safety concerns when using it.
Neutraceuticals has designed Nutrafol hair growth products according to the specific needs of the two sexes. Nutrafol Men is packed with saw palmetto, ashwagandha, and tocotrienol, which have proven to improve scalp coverage in men with receding hairlines. 
Nutrafol Women comes with a balanced composition that aids in improved hair growth for women. Saw palmetto is accompanied by beneficial herbs such as maca and astaxanthin. The manufacturers also ensure a robust fight against hair fall by adding the protein collagen to the Nutrafol hair growth supplement. This particular hair growth supplement is made for ladies aged 18 to 44. 
A head devoid of hair can take away confidence from a person and impact their quality of life
Ingredients and Their Effects on Hair
Key ingredients of this potent hair growth product include herbs that have shown promising results in improving scalp health. The ingredients manage to boost hair growth and prevent thinning and damage in a variety of ways. 
Ashwagandha 
Sensoril ashwagandha (in Nutrafol) is a medicinal herb famous for strengthening the stress-bearing capacity of the body. Once inside the body, this herb alters the levels of the stress hormone cortisol. This reduction decreases stress levels in the body and is thus used to prevent stress-induced hair loss. Ashwagandha is becoming increasingly popular as a hair growth promoter. Thus, it frequently is found in hair growth supplements.
Endocrine therapy (for cancer patients) and menopause can cause hair loss due to hormonal imbalances. Studies show that medicinal herbs such as ashwagandha can lessen the pace of hair loss in cancer patients undergoing endocrine therapy.
Tocotrienol Complex
The complex belongs to the vitamin E family and has shown to have some benefits on hair health. The chemical plays a positive role in building and maintaining healthy skin. High-performance vitamin E is part of cosmetic products. The main aim of this addition is to protect the skin against harmful free radicals and ultraviolet (UV) rays.
Saw Palmetto
This berry extract successfully re-establishes the hormonal order in the body and removes the root cause of hair fall. Androgen hormone dihydrotestosterone (DHT) is the main culprit in hormonal hair loss among men. It works by inhibiting the DHT receptors. 
A 2020 systematic review indicates that saw palmetto can be used as a treatment option for patients with alopecia (hair loss). Modern technology is now making the most out of saw palmetto. Saw palmetto carbon dioxide extract has been successful in the treatment of hair loss. Seeing the success of non-surgical treatment options for hair loss, physicians are now shifting towards adopting herbal hair growth products.
Maca 
Maca root extract comes from the mustard family and has handsome amounts of vitamin C and iron. This is particularly helpful in women facing hair fall due to menopause. 
The abundance of vitamins in the maca extract helps improve the body's antioxidative status. This leads to subtle improvements in scalp health. 
Astaxanthin
The red chemical from the carotenoid family positively impacts hair growth and strength. The pigment imparts a protective effect against hair cell damage. Thus, including astaxanthin in the mix can be beneficial for individuals facing hair thinning and damage. 
The chemical compound also effectively increases the body's antioxidant capacity after eight weeks of supplementation. It is also a nutraceutical component that can act as an adjuvant in breast cancer patients facing hair loss.
Collagen and Biotin 
The protein is essential for the normal growth of hair and nails. Oral collagen supplementation has been superb in promoting hair growth. Research suggests that collagen supplementation is beneficial for skin, hair, and nails. Collagen addition to Nutrafol makes it a potent hair growth supplement.
Biotin (vitamin B7) is also known for its positive impact on nail and hair growth. Biotin is also a part of Nutrafol.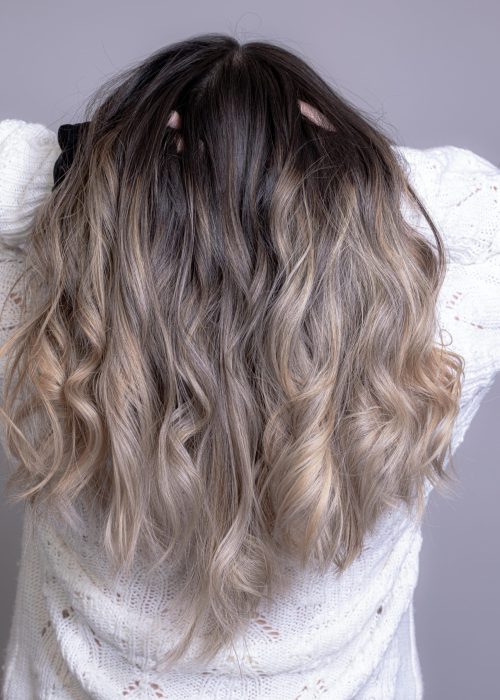 Nutrafol side effects are minimal and mainly caused by biotin in the supplement. Users may experience mild symptoms such as diarrhea, nausea, and abdominal cramping. The ingredient saw palmetto might also lead to headaches or digestive symptoms, making it unsuitable for people that are pregnant or breastfeeding.
The product does not contain any artificial additives and is also free of any heavy metals, pesticides, etc. However, as with any supplement, it is best to consult your doctor before introducing it into your diet.
Numerous clinical studies have investigated the efficacy of Nutrafol as a hair supplement. One study concluded that the nutraceutical supplement safely and effectively promotes hair growth.
Oral nutraceuticals (Viviscal and Nutrafol) are efficacious in hair regrowth among alopecia patients.

In another study carried out in 2017, standardized nutraceuticals not only treated hair fall but also reduced anxiety/stress levels in patients. Based on these clinical findings, it can be concluded that Nutrafol has the potential to promote hair growth.
Nutrafol has won the best hair supplement for women's health award for 2021. Nutrafol Women has a 4.4/5 star rating on Amazon from almost 11,000 customers. 
A user mentions that her hair loss got worse with menopause, and Nutrafol was the only thing that worked after many tries. After a month she started noticing that the hair stopped falling, and after two more months the hair started growing. After a year, her hair is normal again. The user says that it's an extra cost every month but worth it because it works. 
Some users claimed the product to be overpriced, while a few experienced hair growth in other areas of the body, like the forehead.
Nutrafol reviews for men are also mostly convincing. Among the 2500 reviews, 77% of men users rate it 4/5 stars.
You can follow some simple hair growth tips to stimulate the healthy growth of hair:
Trim down the split ends faster. Frequent trimming promotes healthy hair growth.

Increase your protein intake as it will improve hair quality.

Add multivitamin supplements to the diet.

Massage your scalp to strengthen the roots and increase blood flow

Avoid shampooing your hair daily, as regular shampoo can cause damage. 

Limit heat styling

Live a healthy lifestyle (check out video for more)
You can learn how to make the perfect ponytail by clicking here (thanks to Amphy)!
After getting an abundance of hair on the head, the next task is to do the most stylish look. Perfectly contoured facial structures (with makeup) can enhance the effect of hair regrowth.
Learn Wellness Online
Mindfulness & Focus for Productivity and Wellbeing
Private Class
91% (271)
Group Class
95% (208)
Meet Amphy
The largest marketplace for live
classes, connecting and enriching
humanity through knowledge.
Explore Amphy
Find Online Teachers