Is your child the chess prodigy you know they can be? Searching for a unique chess class that will have your child engaged and thinking on their toes? Or are you a chess player yourself looking for the best classes and tutors to help improve your moves?
This article will tell you the best online chess classes and tutors for you. Be sure do buy your own chess board so that you are fully prepared. 

How to Choose the Best Chess Classes
Data by the United Nations shows that at least 7 out of 10 people play chess at some point in their lives. If you are looking to enhance your skills, there are many chess classes online to get you started. 
Unfortunately, some of them charge a lot of money, and at times the quality of their coaching is not that good. If you want to know what makes a good chess class, here are some things you should think about:
Cost
Although cost is important, it does not mean that the most expensive classes are the best. Please consider the reputation of the chess coaches and other factors to determine the best classes. It would help if you found classes that are not expensive but are still good.
Teachers
When looking for a tutor, we suggest you consider the teacher's skills and knowledge. It is also important that the teacher has extensive experience playing and coaching chess. 
The more the trainer's experience, the better the learner's outcomes. However, some teachers are naturally great, experience notwithstanding.
Dedication
 A chess school that emphasizes quality and results in its organizational structure and culture is likely to deliver outstanding results compared to one that does not. Find a chess class that is all about making you a skilled chess player.
Student Experience
A good chess class should be friendly for beginners. As a new student, you should feel comfortable joining the class even if you don't know anything about chess. Your tutors should be patient and understanding as they teach you how to play.
Learning chess is not exactly easy. You also might find it hard to find the right chess teachers to help you practice. Don't give up. This article explains eleven websites to learn chess and find people to play with.
What Are The Prices Of Chess Classes?
The cost of studying chess online is between $20 and $30 per hour. These figures represent the lowest price you can pay to study chess with an online chess teacher or a chess player.
But if you need the services of a grandmaster, it will most likely cost you $50-60 per hour. If you want to learn from a top player, you can expect to pay them a lot of money. They charge $100 or more per hour.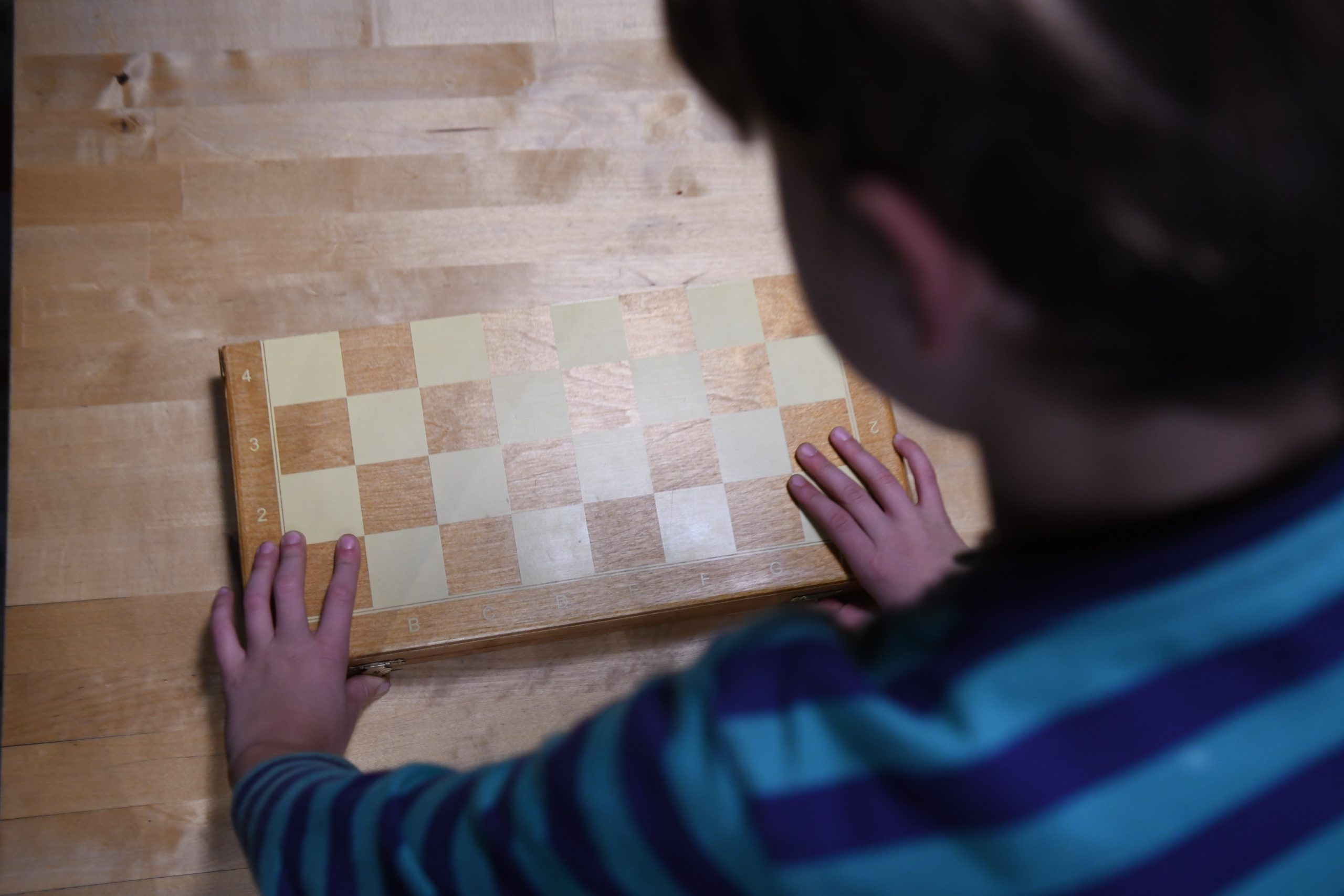 Can you Study Chess Online?
Yes. In the old days, when people first played chess, learners had limited options in terms of time and space. With the advent of different technologies and the internet, more and more people are moving online for chess training.
Some chess websites allow you to learn from grandmasters. You can even play games against other people. Although the good old board and pieces approach remains preferable for authentic experiences, there are several upsides of studying chess online, including:
Easy Access: Most chess tools, classes, and tutorials are but one click away in this modern era. The benefits of this feature include speedy learning and time conservation.
Remote Training: With the internet, it is possible to organize contests and coaching sessions with different players, regardless of their location. This feature is particularly convenient during pandemic lockdowns.
Experience: You can optimize your gameplay through chess websites. Available strategies include move trainers, tactic trainers, and drill practices which can help improve your expertise in the game.
How to know if Your Chess Tutor is Worth Your Money
The quality of the instruction is what you should ultimately make your final decision on. All other things aside, if the quality is lacking, you might as well not even be taking lessons at all!
A good chess coach should have the ability to find your weaknesses in the game and come up with a game strategy for you.  A good chess coach analyzes your past games, designs a training plan, and delivers lessons to help you excel. Moreover, your coach should provide telephone or e-mail support to review your progress suitably.
6 Recommended Platforms to Learn Chess
1. Amphy.com
Amphy.com offers fun and convenient ways to learn chess from the comfort of your own home! The website has online live chess classes presented using streaming technology and accessible via platforms such as zoom.
On Amphy.com, you can choose private classes where you get to learn one-on-one with an experienced teachers, many of them grandmasters. Private classes last 30, 45, or 60 minutes.
Another option is group classes. In this option, several students access the live class simultaneously. These classes are for all types of skill levels, including beginners.
Whether you are starting with a blank canvas or building upon previous knowledge, both classes deliver a bold understanding of the ins and outs of the game.
Pros
It has videos and forums, and you can watch people play games live

Subscribers can watch real-time moves and ask questions

You can get affordable training from a woman grandmaster or an amateur world champion
Cons
There is no interactive  playing media
2. Chess.com
Another platform on our list is Chess.com. This website delivers a free portal to play chess, but it also has a dedicated learning section. In addition, the website outlines the unique methodologies surrounding the game and how efficiently it works.
Beginners will learn how to capture an opponent's pieces and master the right opening moves. For experts, Chess.com offers extra help for enhancing your winning strategy.
You get to learn which squares are ideal for individual pieces, attacking a king, and exclusive patterns you can expect in an endgame
Pros
Lots of videos and tutorials

Allows you play against humans or computer
Cons
More expensive compared to other classes

The site is more focused on gamers than learners
3.   Lichess.org
Lichess.org allows access to daily tournaments. Within minutes, anyone can start an online game with players from across the world. In their learning section, you will find the most creative ways of playing chess.
This platform has a ton of tutorials available to learn from. In addition: Getting lessons at Lichess.org can help you decide which strategies would work best for you when faced with certain challenging situations.
The website allows you to choose the parts of the game you want to focus on, including videos and articles that teach castling etiquette and stalemate procedures.
Pros
Presence of live tutors

Availability of daily tournaments
Cons
An abundance of

computer assistance

on the platform kills the authenticity of chess

A limited number of live coaches
4.  Chesstempo.com
Chess Tempo has a big database of chess matches for beginners and advanced players. It allows you to see how different competitions go. It also shows you reports that tell you which moves are good and bad.
Tactical training is available on this website and includes many strategic positions from actual games. In addition to reviewing various tactics, you can arrange the board as you please and discover new strategies.
Their endgame training feature also includes multiple positions from actual matches. You can practice your endgame move against a computer opponent to see what viable moves you can make when capturing the king.
Pros
There are a lot of games to choose from in the game database

The website explores endgame moves to improve your winnings
Cons
Not ideal for beginners, lessons focused on experienced players

Chess tempo is much of a self-learning platform
5.   IdeaChess.com
Ideachess.com features many puzzles and games that will help you learn to checkmate in two or three moves.
The website generates a lot of chess puzzles to help you learn and practice new tactics that will help you win during a tournament.
Also, the site has an interface that alerts you when you are using the wrong move. To help you find the right solutions, it tells you the correct response to solving a complex puzzle.
Pros
Helps with checkmate tactics

Notifications when making the wrong move can help you critically assess the situation
Cons
No live trainers

The website is unresponsive at times
6.  Chessable.com
Chessable has some unique features that make it different from other chess sites. It uses a few modern ways to help you improve in the game.
For example, it uses repetition to help you learn the moves. If you repeat some good moves and practice them, you will remember them.
Chessable's free version has remarkable resources that are beneficial even to seasoned players. You can download free chess books onsite as well. These additional materials can help you practice tactics, opening, and endgame strategies.
Although the paid version is not cheap, it lets you focus on the moves that you find difficult to improve your skills.
Pros
Availability of chess books

Focuses on improving your strong suits and understanding your weaknesses
Cons
You must download software

No live classes

5 Recommended Teachers to Learn Chess
You can join Ashwin on Amphy.com. He demonstrates different ways to use your mind in chess in what he terms the "chess thinking system." He explains how to utilize various techniques from the first round until you checkmate your opponent.
Watch his game analysis below to see what we're talking about. 
The Amateur World Champion teaches how to study your game effectively so as not to repeat past mistakes. His classes explain how to analyze your chess games post-game and why this is an important skill to develop.
The chess teacher also delves into training your mind for specific game phases and teaches about resources such as chess software that can help analyze your moves afterward.
Nikola is another highly sought-after chess coach that you can find on Amphy.com. He achieved the title of Grandmaster in 2016 and took it upon himself to teach the beauty of chess to students through introductory and advanced chess lessons.
His basic chess classes are a great way for your kids to learn how to play chess. Nikola will teach your kids the rules of chess, basic tactics in a chess game, and the basic end games.
The chess teacher also offers live adult chess classes. In the adult classes, you will learn how to think like a chess player, set up the chessboard, and make the best moves. Further along, you will learn the techniques to increase your offensive and defensive skills and how to read your opponent's mind to be able to predict their next move.
Jovan has been teaching chess for a long time, and most of his students have become Grandmasters. He is a great teacher because he knows a lot about the game.
Jovan's beginner lessons make sure that everyone is on the same page with the rules and basics of the sport. Intermediate and advanced students learn more complex strategies and techniques, like developing your game, predicting your opponent, and more tips and tricks to win!
He emphasizes analysis of brilliant chess tournaments and strategic and tactical positions. The chess teacher explains all critical moments of brilliant chess games to develop chess ideas and responds to questions.
The chess coach offers courses for all ages to improve their skill and enjoy the game at any stage of life. At the end of the chess classes, you will perform the best moves and understand the concepts better.
Myroslava is a chess grandmaster and teacher with many years of experience under her belt. She began teaching chess in 2004 with a focus on young kids. Her students currently range from 5-year-old boys and girls to 80-year-old women.
Her many achievements include coaching students who went on to win national championships in many chess tournaments through the years.
Myroslava teaches special chess elements like double attack, pinning, elimination of defense, mating combination, trapping, and other strategic principles.
The chess grandmaster teaches children how to follow directions and helps kids learn how to think strategically and analyze a situation. On the other hand, her adult chess classes are perfect for those who want to stay sharp, be strategic, and perfect their game. 
Mihajlo is a chess player and teacher who wants to share his love of this game with others. He is the kind of teacher that plays with the students to help them improve their playing skills.
Beginners will learn the basics, set up the game, and play the opening game. More advanced players will be taught new strategies and the best ways to improve their current strategy and gameplay.
The Amphy.com chess coach has taught chess in many countries, including Serbia and Japan. Some of his students have won many national championships over the years.
When you take lessons with Mihajilo, he will make a program for you that is based on how you learn. If you are an intermediate or advanced learner or want to get better, you should take lessons with Mihajilo. 
We all know how becoming more proficient in something often increases our passion. Chess is no exception! At first, chess might appear to be an intimidatingly complex game but don't be discouraged. There are many different online platforms to help you train. Playing chess online is a good way to help learn the game for fun or sharpen your skills for professional tournaments. Follow this guide to find the best chess tutors and classes online.
Top Chess Courses
Advanced Chess Lessons by Amateur World Champion
Private Class
93% (298)
Chess lessons with a Woman Fide Master
Private Class
91% (277)
Meet Amphy
The largest marketplace for live
classes, connecting and enriching
humanity through knowledge.
Explore Amphy
Find Online Teachers