What Is A Dating Coach & Why Do I Need One?
What Exactly Does A Dating Coach Do?
Dating and relationship coaches are a lot like life coaches, but we have chosen to specialize in the dating and relationship space. Most coaches who have taken a general life coaching course, will adapt their content and tool kit to better fit the needs of their specific clientele, while putting their personal experiences, lessons, growth and expertise to good use.
Every coach offers different programs and services, which is why it's important to do your research and find someone who you're compatible with. After all, the relationship between a coach and their client, can be a very special one.
Even the smallest transformations, can make a huge difference in your life!
I personally, offer one on one coaching as well as, group workshops, classes and singles events. Most classes take place online, making it easier to connect with people from all over the world.  Our job is to facilitate our clients in making changes in their life, in order to start seeing the results they desire. That often includes helping them to discover, clarify and align with exactly what they want in a future relationship and partner.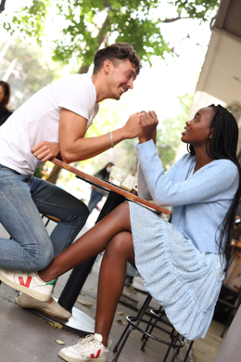 The Reason Why I Became A Dating Coach In The First Place…
Since I started my coaching journey, I've had the pleasure to meet all sorts of coaches in many different niches and one thing that continues to be a commonality, is that many of us have struggled in the areas that we coach in. It's often our past experiences and our journey to work through them, that ultimately inspired us to help others do the same, or avoid these pitfalls altogether.
For me, that IS my story. Constantly dating the wrong men, experiencing heartache, chaos and toxic behavior until I hit rock bottom and was forced to wake up, recognize what I was contributing to the problem and start making changes. And yes, that is me with my bags packed, walking away from unhealthy relationships for good.
I also didn't like the direction modern dating was headed. The process of finding your partner should be fun and fulfilling, but instead online dating is often filled with frustration, defeat, anxiety and disappointment and it doesn't have to be that way.
I not only became passionate about helping others, but on a mission to bring the heart back into dating. We can't control what other people say, or do, but we can sure as hell control who we give our time and attention to and how we react to these interactions. The more conscious and intentional daters become, the better the experience will be for everyone.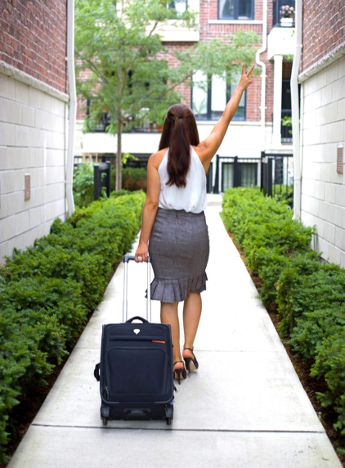 Who Can Benefit From Working With A Dating Coach?
Quite often I'm asked, "who is your typical client?" and to be honest, there isn't one. I work with people from all different walks of life, genders, nationalities, ages and life stages.
Whether you are divorced and entering the dating scene for the first time in 20 years, or you've never had a serious relationship, I tailor my program to fit each individual's needs. Here are just some of the topics I tackle in my sessions…
~getting clear about what you want in a partner and future relationship
~how to present yourself authentically and effectively online
~how to choose profile pictures that will get you the right results
~mindset
~working through negative thinking and limiting beliefs
~eliminating obstacles on the path to your goals
~how to move on from past hurts
~achieving your dating and relationship goals
~how to recognize and break old patterns that are no longer serving you
~how to keep the momentum going and stand out from the crowd
~effective communication
~how to become a better listener
~navigating conflict/resolution
~boosting your self confidence
~time management
The answer, is anyone and everyone who wants to level up their dating life can benefit from coaching!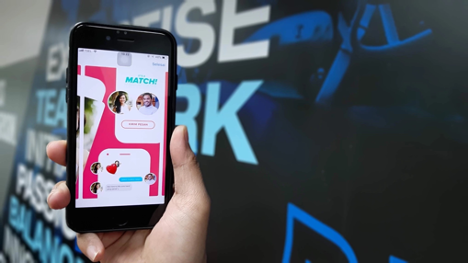 What Is The Difference Between Coaching And Therapy?
A therapist is a licensed, medical professional that can diagnose and treat people for a multitude of emotional and metal disorders. They often dive deep into your past to help facilitate your current struggles.
Whereas, a coach focuses more on your current situation and state of mind and helps you to pinpoint and achieve your future goals. We are not just your cheerleader, we keep you accountable and on track while giving you a new perspective, tools and skills to use along your coaching journey.
Therapy and coaching are alike, in the sense that they both require time and dedication. Coaching does not happen over night. You may be able to make small strides after one coaching session, but to get the full benefit from it, you must invest in the process. It's the difference between hiring a basketball coach for one day in the hopes of making it into the NBA, versus focusing on your long term growth and putting in the work to get there.
Just like therapy, too often there's a stigma that comes along with hiring a coach. The embarrassment of needing someone to help better our lives. Shouldn't we know how to date well? How to have a successful marriage? How to communicate effectively? How to find the type of love we desire? How to heal from past relationships?  The answer, is absolutely not!
Unfortunately, we are not born with these skills. That's why we hire a financial advisor to help with our investments, we hire a personal trainer to help us lose weight, or a teacher to enhance our math skills. You get the point.
You can't be an expert in everything, so why not hand that responsibility over to people who specialize in those areas? Life coaching is currently one of the fastest growing industries for a reason. Let's remove the stigma and instead lift those people up who are willing to seek help to better their lives and achieve personal growth.

Hiring A Coach Is An Investment In You!
An investment in you and your future is one of the most important investments you can make! An expensive purse, or the latest video game may bring you joy temporarily, but investing in your habits, goals and dreams will set you up for a lifetime of happiness and discovery. If you've ever been curious about coaching, I encourage you to give it a try. Even the smallest transformations, can make a huge difference in your life! If you would like to learn more about me and my services, please visit https://www.date-struck.com/
Written by: Shantelle Canzanese ~ Certified Life & Dating Coach
Learn Dating Online
Private Relationship Coaching Session (30 min)
Private Class
89% (216)
1 to 1 Life Coaching (45min)
Private Class
92% (256)
Meet Shantelle.
Your online Life Coaching teacher
Learn With Me
Chat With Me